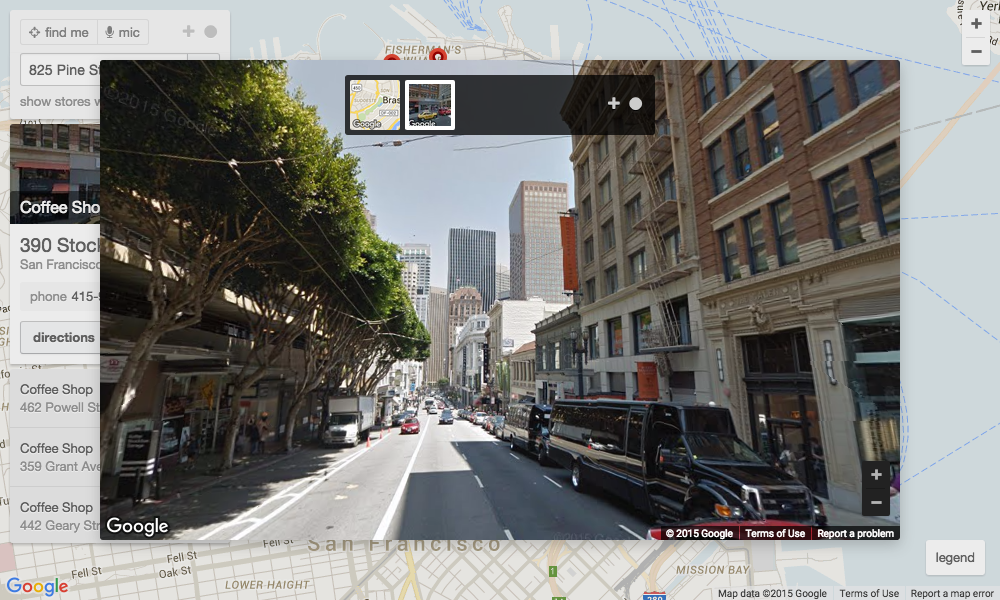 Google has recently updated Google Maps API to v3.22. Most of the changes happened to map controls to provide a more consistent user experience. This is quick overview of what has changed on ZenLocator to keep up with the updates.
Zoom control is now only one size. This is perhaps the most noticeable change. It used to be either a large or a small style option, but now it's one convenient size. It's default position is in the top right corner. Your dashboard does not have the option to pick the style anymore.
Map pan control is deprecated. The map's Pan control is not available in v3.22 of the API. To pan the view, users can click and drag, or swipe, the map. The dashboard does not have that option either.
Street view gets a slightly new look. You might've noticed that the street view controls look a bit darker — the links at the bottom have dark background and the Google logo is now black and white. Zoom control also has dark background instead of white.
New Google logo. Google has updated its logo and it's now showing on all the store locators as well.