Why choose
ZenLocator

over Dónde?

ZenLocator reduces complexity and process for you while creating a more delightful experience for your customers.
Give your users a superb experience
Our store locator has everything visitors need to find where they can buy your products — and it all comes in a nicely packaged experience. Without leaving your website, they can look up directions, check out street view and get detailed information about specific locations. Everything's focused around finding locations fast and easy.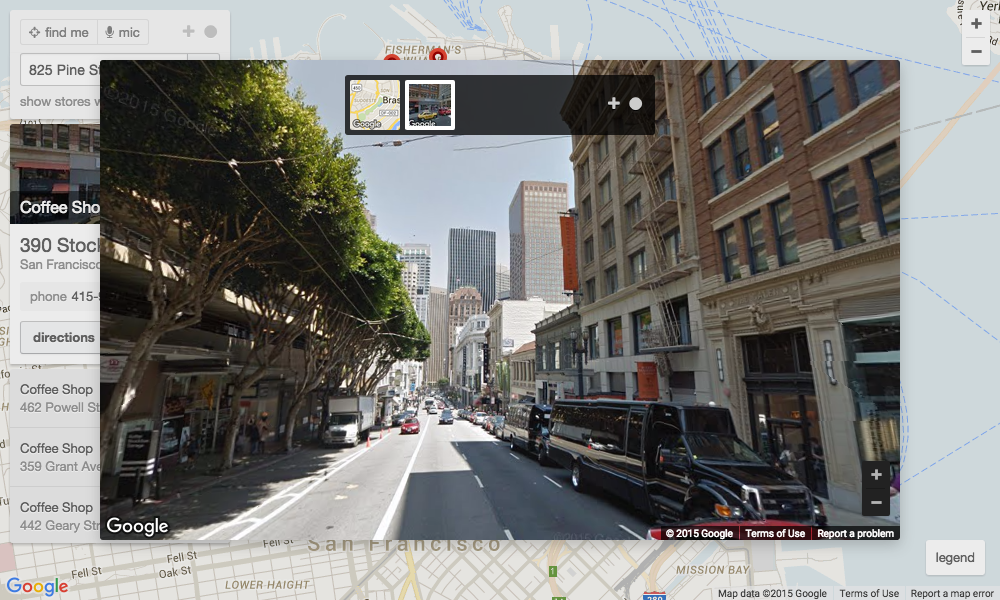 Control it all with a powerful dashboard
Our dashboard has everything you need to manage your locator, and a bit more. Who else has a labs section that enables voice recognition so your visitors can say their address instead of typing it in? We're constantly working on improving the experience and adding useful features. A simple yet powerful dashboard saves you time so you can focus on what's really important — your customers.

Detailed analytics for more insights
Every account comes with powerful analytics built-in — that way you can see exactly who's visiting your site, when and from where. It can show you location trends over time and where you have most customers. We also record user engagement events, which means you see exactly how users interact with the locator, what they click on and where they navigate.
If you need us, we're just an email away
If you need us for anything at all, we're just an email away. Whether you have a feature request or an issue with your site, send us a message and we'll respond within hours (usually even minutes).
try it for free
you can have a working locator on your site in minutes!